Psychic Bob's Horoscopes for Monday April 4th, 2016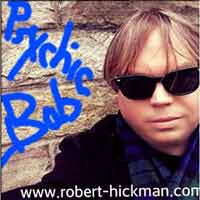 by Bob Hickman
www.robert-hickman.com
Overview: Today the Sun is in Aries and the Moon moves from Aquarius into Pisces at 1:45 AM. With a Pisces waning moon, now is a good time to focus on inner psychic growth.
Aries (March 21-April 19)
Aries, let today be a day where you slow down and look within. Curb your tendency to act in the "material" world, and find your power from the inner spiritual world. Focus on inner truth.
Taurus (April 20-May 20)
Taurus, now is the time to move forward with business plans. Trust your inner hunches and know that your sense of timing is accurate. Focus on attainment of long-terms goals.
Gemini (May 21-June 20)
Gemini, today is a day for creativity. Allow your inner muse to shine. Focus on writing, communications, and artistic pursuits.
Cancer (June 21-July22)
Cancer, be on guard lest your emotions get the best of you today. Listen closely to your inner voice, before acting out. Be slow to judgment today.
Leo (July 23-August 22)
Leo, make sure to slow down today. Listen to other around you, as they are the voices of your guiding spirits today. Watch for signs and symbols that are messages today.
Virgo (August 23-September 22)
Virgo, it's time for you to relax and play today. Your past efforts to keep on top of projects will pay off today, allowing you a bit of relaxation. Focus on travel and artistic pursuits.
Libra (September 23-October 22)
Libra, you are in-tune with your psychic self today. Listen for messages from the Spirit World. A good day to explore books on spirituality and the Occult.
Scorpio (October 23-November 21)
Scorpio, try to be gentle with yourself today. You tend to be overly critical of yourself at times. Love yourself and take stock of your recent achievements and blessings. A good day to study Astrology.
Sagittarius (November 22-December 21)
Sagittarius, gather about your friends today and enjoy their company. Be spontaneous, such as creating an impromptu party. Wear bright colors and exotic jewelry. Have fun!
Capricorn (December 22-January 19)
Capricorn, if you are feeling lethargic, change up your routine today. Be open to meeting new people and discovering new spots for exploration. Go to the Library and learn about your local area's history. Focus on new ideas and new ways of seeing the world.
Aquarius (January 20-February 18)
Aquarius, Let yourself play today. Find joy in simple pleasures such as a good cup of tea, and good conversation with a friend. Give yourself down-time and know that you will achieve more this week by resting and relaxing today.
Pisces (February 19-March 20)
Your love of luxury is evident today. Treat yourself to sensual experiences, be it new jewelry, new clothing, or a luxurious new perfume. Indulge yourself today in experiencing the good things of life. Also highlighted for today are issues connected to home improvement.
ABOUT PSYCHIC BOB HICKMAN
Psychic Bob Hickman is well-known media personality. Over the past 20 years he has been featured in print media, as well as done appearances on various radio and television shows around the country.
He is a published author of several books on the paranormal, as well as a YouTube celebrity with over 10,000 views each month. You can see Psychic Bob's weekly psychic-themed videos at his YouTubeChannel at
SpiritChannel
.
If you would like to schedule Psychic Bob as a guest for your radio or TV show, please contact him at his office at
571-483-2112
.
Your can also visit him at his official website:
www.robert-hickman.com