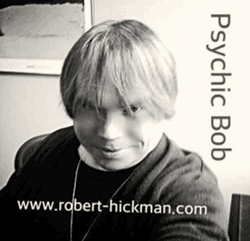 by Bob Hickman
www.robert-hickman.com
TODAY'S OVERVIEW:
Today's is a day of fascinating planetary transits. This morning, our moon moved into the sign of Leo. Planet Saturn entered the sign of Aries. This combination encourages us to slow down, yet put forth out best efforts. Don't feel the need to rush through projects now, take your time and approach your day in a methodical manner. You will find that the Leo moon brings out your natural leadership qualities, and will make you feel glamorous.
Aries (March 21-April 19)
Aries, you are feeling the effects of Saturn entering your sign today. You may feel challenged by deadlines and worry about completion of projects on time. Take a break, and know that the Universe is supporting your success. Don't rush to complete tasks today. You will achieve more with less effort. Wear pastel shades of yellow or gold today to harmonize with Leo energies.
Taurus (April 20-May 20)
Taurus, like your Aries brethren, you too are sensing the movement of the planet Saturn into the sign of Aries today. Focus your thoughts and deliver your communications slowly. You may feel the need to rush, but don't give into this anxiety. Your natural leadership energies will show themselves today. Focus on in-person communications rather than written communications today. Wear warm shades of blue today to assist with communications.
Gemini (May 21-June 20)
Gemini, this Leo moon has you feeling particularly energized. Be open to a day filled with many task and meetings. This is an excellent time to join with others with whom you wish to form friendships, alliances, and business partnerships. Focus on your creative side, particularly in business development today. Inspirations are coming to you to increase your earnings.
Cancer (June 21-July22)
Cancer, this Leo moon has you coming out of your natural reclusive shell today. You will be in the spotlight, and people want to hear your ideas. Keep a list of important goals and share them with those around you. You will see people wanting to join you and support your vision. An excellent day to focus on career advancement. Let your light shine. Tonight focus on the luxury of gourmet food to recharge yourself.
Leo (July 23-August 22)
Leo, you are in your power mode today. You are a natural leader and performer. You will find yourself being a performer today. Feel free to improvise and break out of rigid patterns set by others. Make your agenda what counts today. You may find some slight delays in some projects with Saturn entering Aries today. Don't worry, just go with the flow. Your team will support you. Wear white today.
Virgo (August 23-September 22)
Virgo, you may feel challenged today in communicating with others. Step into your natural psychic self and let channeling be your guide today. You will find that by following the intuitive side of things, rather than the logical side of things, that you breakthrough challenging situations. Focus on building relationships in the work area today. A team is gathering around you and will be a great asset in the coming days. Wear shades of sky blue and turquoise today.
Libra (September 23-October 22)
Libra, your energies today are running high. Make sure to keep grounded as you may be tempted to go to extremes due to your natural excitement as you see opportunities and possibilities all around you today, particularly in the business area. Avoid over-spending now, even thought you will see prosperity increase. Remember that your zodiac symbol is the "Scales of Balance." Wear black today to keep focused and grounded.
Scorpio (October 23-November 21)
Scorpio, today's Leo moon has you feeling like you want to build greater emotional rapport with loved ones. Focus today on communications with family, friends, and loved ones. You will find that many are attracted to you today, and it can also be a day of fun flirtation. An excellent day for romance and new beginnings in love. Wear red today.
Sagittarius (November 22-December 21)
Sagittarius, you are feeling strong and focused today. Yesterday's energies around organization has you continuing on your efforts towards success in business as well as home life. Let yourself have some down-time today to recharge your batteries. Focus on wrapping up outstanding communications from earlier in the week. As evening approaches you are going to feel like focusing on long-term financial goals. Wear the color tan today.
Capricorn (December 22-January 19)
Capricorn, today's Leo moon has you feeling attuned with your inner-self. Trust your intuition in all things today. You are climbing the ladder of success. Leadership, financial growth, and long-term career goals all come into focus today. Listen to the voices of those on your team, as they are the voices of Spirit for you today. Wear royal blue and purple today.
Aquarius (January 20-February 18)
Aquarius, today's transit of Saturn into Aries has you feeling like slowing down and focusing on the inner you today. Don't rush through projects, but take your time and focus. Let your inner voice be your boss today. Potential business partnerships are also highlighted for today. The Leo moon has you feeling the need for some indulgence in luxury today. Treat yourself to some jewelry that appeals to your mystical side.
Pisces (February 19-March 20)
Pisces, this is a day when you "swim with the current." Go with the natural flow of energy around you today. You may be feeling like your original plans are being altered by others situations. Don't worry, by stepping back and watching the Universe unfold opportunities, you will receive unexpected blessings that will make you thankful for the change of events. Wear gray today to stay balanced.
About Psychic Bob Hickman
Psychic Bob Hickman is long-time practicing professional psychic and a well-known media personality. Over the past 20 years he has been featured in print media, as well as done appearances on various radio and television shows around the country.
He is a published author of several books on the paranormal, as well as a YouTube celebrity with over 10,000 views each month. You can see Psychic Bob's weekly psychic-themed videos at his YouTubeChannel at
SpiritChannel
.
If you would like to schedule Psychic Bob as a guest for your radio or TV show, please contact him at his office at
571-483-2112
.
Your can also visit him at his official website:
www.robert-hickman.com