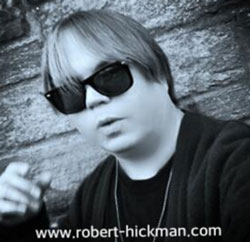 by Bob Hickman
www.robert-hickman.com
TODAY'S OVERVIEW:
Today's Cancer moon has you in-tune with your inner self. Let you emotions be part of the equation today and you will reach answers more quickly. Focus also on written communications. An excellent day to reach out to those who you sense need a friend.
Aries (March 21-April 19)
Aries, as you look into your inner heart, you find an well-spring of spirituality within. Take the inner inspirations you receive today and share them with those around you. You will find in the work area that the secret to success is found in open communication from the heart. Don't let your intellect trump your heart today. Charitable giving is highlighted today.
Taurus (April 20-May 20)
Taurus, you are in super-channeling mode today. You will sense a rush of ideas coursing through your mind. Take time to commit these thoughts to paper. You will find in the coming days that they are truly a god-sent blessing. Today look to re-connect with family members who need your guidance and inspiration. Wear brown today.
Gemini (May 21-June 20)
Gemini, today you are feeling focused on home issues. Give into your creative side, particularly in home decorating. . If you are looking to do a housing change in the coming months, an excellent day to contact realtors and begin the process of change. Reconnecting with old friends is also a focus for today. Wear blue today.
Cancer (June 21-July22)
Cancer, you are still moving in the current of power today. Try to wrap up outstanding tasks and chores before evening as your moon begins its decline towards transition to the sign of Leo. An excellent day for business planning and organizing meetings. Romance is also highlighted on your chart for today, so be open to sharing from your heart. Wear red today.
Leo (July 23-August 22)
Leo, you are sensing the shift of power approaching as the moon heads towards your sign. Today practice stillness and focus on inner wisdom. Keep balance today as you may be tempted to over-exert yourself. You are getting ready to take on new leadership roles in the coming days, so make plans for things you want to do. Wear wheat-colored clothing today.
Virgo (August 23-September 22)
Virgo, today is a good day to focus on career issues, particularly on attaining promotions. Some of you industrious Virgos may even feel like setting out on your own path and forming new businesses in the coming days. Give in to these inspiration and creative urges. Financial success is highlighted for you. Tonight a focus on folk music is highlighted. Give in to your inner hippie.
Libra (September 23-October 22)
Libra, the Cancer moon has you really attuned to your psychic self. Recognize that you are connected to Spirit and celebrate that connection. An excellent day for reaching out to others, particularly those who need some emotional support. Your sense of timing and your sense of saying just the right word is a blessing to many today. Wear purple to attune to the Cosmic vibes around you today.
Scorpio (October 23-November 21)
Scorpio, you may be feeling a push to make changes, particularly in the career area today. Let your inner light shine and your employers will perceive your talents in a new way. Focus on communications with co-workers as well as supervisors. You may even give serious consideration to starting your own business today. Let your inspirations lead you today. Wear gray to keep focus.
Sagittarius (November 22-December 21)
Sagittarius, "organization" is your word for today. Start a list for tasks to complete today, and enjoy seeing each one checked off as completion occurs. In work, keep your focus on the task at hand as many will want your attention and you could be easily distracted. Tonight let yourself relax with a good dinner, knowing you've achieved many goals today. Wear dark blue today to assist with focus.
Capricorn (December 22-January 19)
Capricorn, today is a day for new beginnings. Your focus is back, and you are feeling ready to take action in the outer-world. Yesterdays time of inner vision has given you much needed rest and is now allowing inspiration to surface. Run with you inspirations, and let yourself explore new ways of doing things. Highlighted for you is new friendships also today. Wear pastel shades of color today to keep your inspiration flowing.
Aquarius (January 20-February 18)
Aquarius, your are sensing the influence of Jupiter and Uranus in your life today. Prosperity is highlighted, but is connected with your ability to let go and give in to your wild, zany side. Let your creativity rule the day, and this will open doors of success for you. Make sure to keep your physical self in balance by staying hydrated and eating regular meals. Wear bright colors today to generate creativity.
Pisces (February 19-March 20)
Pisces, you are the center of attraction today. Let your inner star shine and enjoy relishing in the glamour of being idolized today. As others are drawn to your light, plan ways to use your platform to advance any causes that you've been wanting to pursue. An excellent day to push forward in career advancement. Focus also on building your own business. Speak from the heart and practice gratitude for all the love you are receiving. Wear sparkling jewelry today.
About Psychic Bob Hickman
Psychic Bob Hickman is long-time practicing professional psychic and a well-known media personality. Over the past 20 years he has been featured in print media, as well as done appearances on various radio and television shows around the country.
He is a published author of several books on the paranormal, as well as a YouTube celebrity with over 10,000 views each month. You can see Psychic Bob's weekly psychic-themed videos at his YouTubeChannel at
SpiritChannel
.
If you would like to schedule Psychic Bob as a guest for your radio or TV show, please contact him at his office at
571-483-2112
.
Your can also visit him at his official website:
www.robert-hickman.com