Psychic Bob's Horoscopes -Tuesday, April 5th, 2016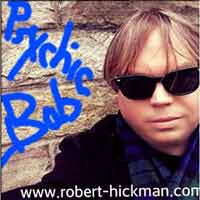 by Bob Hickman


www.robert-hickman.com
TODAY'S OVERVIEW:
Today's Pisces Moon will encourage psychic visions and dreams. Pay close attention to your inner world. Much truth will be revealed today. The Planet Venus enters Aries and Mercury enters Taurus today. A good day to pursue romance as well as business communications.
Aries (March 21-April 19)
Aries, you are feeling in love with the world today. Focus on communicating with loved ones. It is a good day to end feuds and make peace. Watch for signs from a potential romantic interest that will indicate mutual feelings.
Taurus (April 20-May 20)
Taurus, today you are focused on success. A good day to push forward with ambitious business plans. Make sure to take time out to enjoy a good lunch. More business is conducted over lunch than most realize. Highlighted for you today are issues connected to banking.
Gemini (May 21-June 20)
Gemini, be careful today in handling money. You may feel over-indulgent and overspend. Focus on health issues such as exercise and diet. You will find peace through meditation this evening.
Cancer (June 21-July22)
Cancer, watch for old friends to reappear. It is a day for reminiscing and fun flashbacks. Indulge you and your friends in a good meal to remember the good old days. Know that your power of influence in increasing. Be open to travel plans made for exotic locations.
Leo (July 23-August 22)
Leo, let today be a slower-paced day. Listen carefully to the conversations around you, and you will understand just how to help others in a way that is beneficial to all. Take a chance on a game of chance today. You are a winner.
Virgo (August 23-September 22)
Communications are highlighted around you today. Take the lead in work situations and you will see others join your efforts. Watch for a small unexpected financial blessing to come your way.
Libra (September 23-October 22)
The travel bug may bite today, causing you to want to escape your daily routine and head out for exotic locales. Rather than give into indulgence, methodically plan your get-away and you will have an even better experience. Also highlighted for Libras are issues around long-term investments.
Scorpio (October 23-November 21)
Scorpio, allow yourself to wear bight colors today. You are feeling inspired and uplifted with the powerful planetary transits occurring now. Focus on building friendships as well as business alliances. Let your inner light shine today.
Sagittarius (November 22-December 21)
Leadership is a focus for you today. A good day to seek out business partnerships. Look to your inner voice, and trust your sense of timing today. You are in the winners circle. Also highlighted are issues connected to home/property purchases.
Capricorn (December 22-January 19)
This Pisces moon is still affecting your naturally spontaneous energy today. Be gentle with yourself. Focus on inner growth and developing your own philosophy on life. Long-term goal planning is highlighted for today.
Aquarius (January 20-February 18)
Aquarius, focus on communications today. You will find yourself the center of attention today. Enjoy your time in the spotlight. Share your vision with others and let them capture your inspiration. Focus also on artistic pursuits today.
Pisces (February 19-March 20)
Pisces, today you are focused on financial success. Trust your inner voice and vision to lead you today in business matters. This evening you will find that you relax and your focus will shift to you dreamer nature. Let yourself explore the mysteries of the Occult today.
ABOUT PSYCHIC BOB HICKMAN
Psychic Bob Hickman is long-time practicing psychic, and a well-known media personality. Over the past 20 years he has been featured in print media, as well as done appearances on various radio and television shows around the country.
He is a published author of several books on the paranormal, as well as a YouTube celebrity with over 10,000 views each month. You can see Psychic Bob's weekly psychic-themed videos at his YouTubeChannel at
SpiritChannel
.
If you would like to schedule Psychic Bob as a guest for your radio or TV show, please contact him at his office at
571-483-2112
.
Your can also visit him at his official website:
www.robert-hickman.com