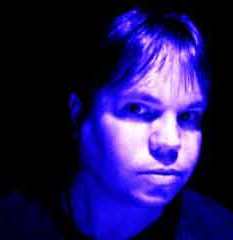 by Bob Hickman
www.robert-hickman.com
TODAY'S OVERVIEW:
The Moon entered the sign of Gemini today. Gemini energy focuses on communication, mental telepathy, and partnerships. Seek out others today to be energized and uplifted. Building a business with others is the way to success today.
Aries (March 21-April 19)
Aries, its the day of the Sun for you. You are feeling warm, uplifted and bright. Focus on sharing your good mood with others today. Give of your time to some charitable cause and you will see how much good you can do in the world with just a small amount of effort. Also highlighted for today are energies connected to travel to exotic locales.
Taurus (April 20-May 20)
Taurus, today is your rest day. With your recent high-powered energy days, now is a time to step back, chillax, and focus on the inner self. The outer world will take care of itself today, leaving you time for some rest and relaxation. Give in to your need for luxury today. A little shopping will balance you.
Gemini (May 21-June 20)
Gemini, you are in your power mode today. People are being drawn to you. This is a time for you to put forth ideas, form partnerships, and win allies. Personal relationships are highlighted for today. Focus on being personally present in relationships, as well as in business. A day for winning!
Cancer (June 21-July22)
Cancer, an excellent day for you to focus on reconnecting with an old friend whom you have not seen in awhile. Socializing is on your activities list for today, but keep it to small gatherings of 1 to 3 friends. Larger groups will drain you today. Communications are highlighted, allowing you to get into wonderful and deep conversations. Tonight focus on spiritual rituals.
Leo (July 23-August 22)
Leo, this Gemini moon energy has you feeling in your element today. You are naturally a performer and do well before crowds. Today be your usual gregarious self and you will find that people are listening and eager to be part of your team. Group events are highlighted for today, such as seminars or meet-and-greets. Be present for your public.
Virgo (August 23-September 22)
Virgo, the Gemini moon has you in the mood to entertain. Invite others to your home today and have an impromptu gathering. You will find that others are eager to hear your viewpoints. Your psychic energy is running high today, and you may feel the need to prophesy. Let your spirit channel all the joy and wisdom that the Universe is bringing today.
Libra (September 23-October 22)
Libra, you are in artistic mode today. Visions and creative endeavors rule your day. You will suddenly have insights and breakthroughs in areas that were previously blocked from your understanding. Celebrate your successes through sharing your talents with those needing inspiration today.
Scorpio (October 23-November 21)
Scorpio, writing is your focus today. With so many ideas moving through your mind, make sure to get a pen and paper and capture your thoughts today. You will notice that it feels like a data download coming from the Spirit World. You are in channeling mode today. Let your inspiration reign and you will experience true joy. Later tonight focus on having a good meal with loved ones.
Sagittarius (November 22-December 21)
Sagittarius, today you are starting to sense how close you are to success, particularly in the career area. This Gemini moon is an excellent time for you to focus on partnerships, contracts, and aligning yourself with people of power. You will find that you are well-received in many social situation in the coming days. Go out, be seen, and succeed.
Capricorn (December 22-January 19)
Capricorn, today focus on your artistic self. You will find that inspirations come through loud and clear today. Alignments highlight success particularly in the area of visual arts. Try your hand today at photography and/or painting. Travel to new places is also highlighted for today. Wear the color white today.
Aquarius (January 20-February 18)
Aquarius, this Gemini moon is in harmony with you as a communicator. The air energy of Gemini is a perfect stimulator for your always inquisitive mind. Today let yourself be open to channel messages from the Spirit World. A focus on Occult studies is also highlighted today. Financial blessing is coming your way in the coming days. Be open-minded and inspired today.
Pisces (February 19-March 20)
Pisces, you are in hyper-focused business mode today. Let your mind be open to change and new possibilities in the career area. The heavy Taurus energy of the past few days has lifted now and you are feeling more open to change. Dream of how you could form a new business today, and commit your thoughts to paper to begin the process. Wealth will come from your visions today.
About Psychic Bob Hickman
Psychic Bob Hickman is long-time practicing professional psychic and a well-known media personality. Over the past 20 years he has been featured in print media, as well as done appearances on various radio and television shows around the country.
He is a published author of several books on the paranormal, as well as a YouTube celebrity with over 10,000 views each month. You can see Psychic Bob's weekly psychic-themed videos at his YouTubeChannel at
SpiritChannel
.
If you would like to schedule Psychic Bob as a guest for your radio or TV show, please contact him at his office at
571-483-2112
.
Your can also visit him at his official website:
www.robert-hickman.com